Left 4 Aliens? Well, Kinda.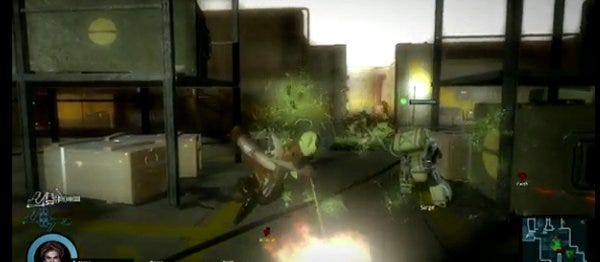 There's clearly going to be a lot of messing around to be done with Alien Swarm and its SDK, but one thing that can be messed about with immediately is the perspective. PCG spotted that you can play the game in first-person by enabling the dev console in the options and then typing:
firstperson
asw_hide_marine 1
asw_controls 0
Video of it in action below. There's no ceiling/sky, obviously.