Have You Played... Alien Swarm
Breeding Shadowgrounds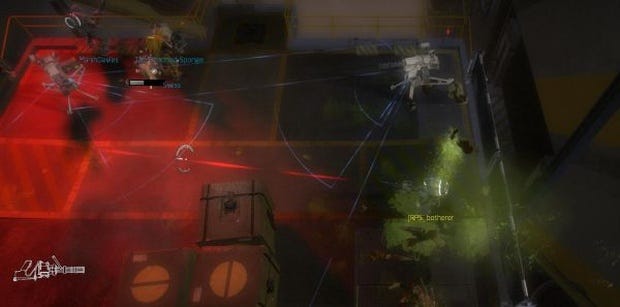 Have You Played? is an endless stream of game recommendations. One a day, every day of the year, perhaps for all time.
Valve have a game even more forgotten than Ricochet. Despite being only five years old, I bet if I'd asked you to write down all their games you'd have missed off Alien Swarm [official site].
And more's the pity, since it's absolutely great. A remake of an Unreal Tourney 2004 mod, created by the original team using Valve's Source engine and Left 4 Dead know-how, and even they have forgotten about the game to the degree that they've let its website fall offline.
There are still, roughly, 30,000 people playing it a week. But for a free game, with 4.4m downloads, that's not a huge figure. You should add yourself to its total, and experience a genuinely fun four-player co-op take on the whole Alien Shooter vibe. RPS had a right royal time playing it. It even comes with an SDK so you can make your own levels for it.
Don't forget about Alien Swarm. Including you, Valve!