Left Three Dead: The Sacrifice Continues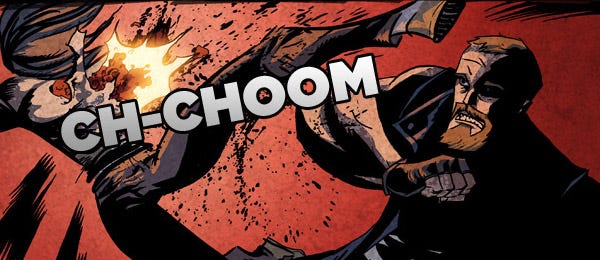 Quick one: the third and penultimate part of the rather impressive Left 4 Dead gap-filling online comic The Sacrifice has arrived. It's rather gory, gore fans. Also peanut-buttery, peanut butter fans. Francis takes the spotlight this time around, though I maintain that his hair's drawn a bit too long.
Valve also explain that these words and pictures are "the official version of events", compared to the choose-your-own-fatal-adventure morbid giggling of the upcoming Sacrifice DLC. So there you go, crazy Wikipedia people.