LEGO The Incredibles finally plods into stores in Europe
Incredibly delayed by modern standards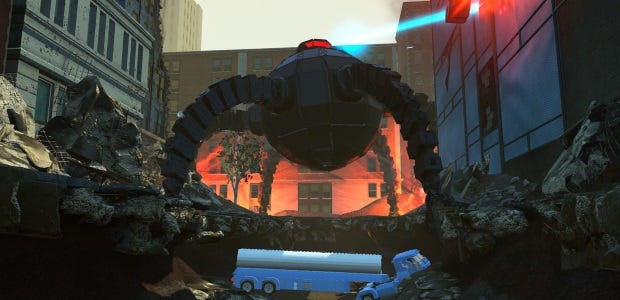 LEGO The Incredibles is out today. Again! It landed in America a month ago, but thanks to publisher Warner Bros wanting the game out on the day of the similarly delayed European film release, we're only just getting it now. Someone needs to tell them that the internet has No Oceans. Still, European parents wanting something to play with their sprogs have one more option today that won't make you wish for a meteor to drop out of the sky.
As with TT Games's other LEGO superhero games, LEGO The Incredibles is a mostly open-world game of exploration and brawling, with missions spanning the events of both Incredibles films. You wander around a big city, fighting crime, randomly smashing up scenery and using your powers to reassemble stuff (usually incorrectly) to comical effect. On top of unlocking a silly number of characters to play as, there's a character creator, letting you assemble your own blocky hero and assign then powers that you've unlocked over the course of the main game.
Interestingly, the game shaves a lot of the rougher edges off of The Incredibles's story in the name of making it a child-safe experience. LEGO fan-wiki Brickipedia has a list of notable changes, and it's eye-opening stuff. Almost all death or more realistic violence has been excised, despite the films being broadly family-friendly. Still, having all the villains surrender or retreat means that they can be unlocked as playable characters without getting into weird existential territory. At least it's one less thing for parents to worry about if the kids are left unattended.
LEGO The Incredibles is out on Steam for £34.99/39.99€/$39.99.