Lethal Dose Is Ten Minutes Of Interesting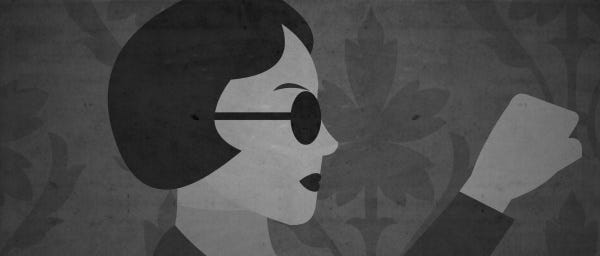 Extremely minimal, but beautifully presented, Lethal Dose is a micro-game of murder.
It would be madness to tell you what happens, since the game is so short, but instead I encourage you to just experience the brief minutes with a gorgeously presented noir assassin piece. Its black and white design, a sort of paper-crafty animation, and some excellent music, give purpose to what is, in all honesty, pressing some arrow keys for a bit. But it tells a compact, interesting tale in as few beats as seems possible.
A couple of the chapters unfortunately contain an entirely arbitrary choice, one of which will be "wrong" and require you to start that section again. Which seems a shame. Also, if I don't opt for the earlier ending, it's locking up for me after the window jump mission - although I can't see anyone else reporting this error. Still, the concept and design is pretty enough that I feel I've had a worthwhile experience up to there. (Playing it through a second time to get to the same crash wasn't perhaps quite as good.) Well worth a look.
Cheers IndieGames.com.