Life Is Strange: Before The Storm's final episode out now
Rip in peace, gal pals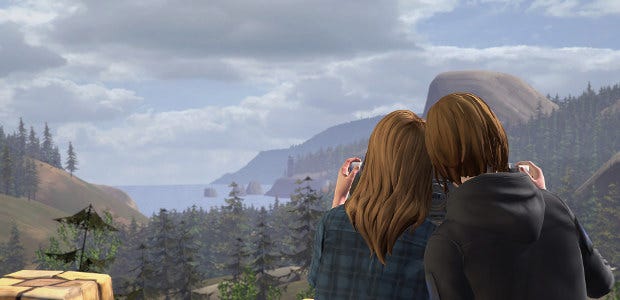 Tragic teen tale Life Is Strange: Before The Storm has concluded with the launch of its third episode last night. Before The Storm is the prequel to 2015's wonderful third-person coming-of-ager, doing away with the time-travel powers as it focuses on wild rebel Chloe and her gal pal Rachel Amber. It's a story whose final ending was already known, but I'm told life is about the journey not the destination. A bonus episode is still to come, reuniting Max and Chloe and their original voice actors for a prequel to this prequel, but that's separate from Before The Storm's story - and only for Deluxe Edition owners. For now, let's see what Chloe and Rachel are up to in episode 3:
By which I mean, you can see but I'll just slam in the embed code and copy/paste the description without really looking at either:
"Chloe struggles to keep grasp of the events unraveling in front of her as we hurtle towards a dramatic conclusion and the consequences of your all your actions so far. As her friendship with Rachel Amber reaches new heights of emotion, Chloe uncovers a dangerous revelation that will require her to find the courage and strength to make some of the toughest decisions of her life..."
I've decided to avoid Before The Storm, see. I like the original Life Is Strange so very much and was saddened but satisfied by its conclusion, which is why I don't feel a need to dig back into characters' histories for more misery. Yes, I'm sure it will be interesting and touching at times but you know what, I'd rather do without. Rip in pieces, gal pal.
Life Is Strange: Before The Storm's three-episode season is £14/€17/$17 on Steam. Or it's £20.22/24,82€/$24.82 for the Deluxe Edition which includes that upcoming prequel-prequel episode and some cosmetic bits.