Life Is Strange original voices return for Before the Storm bonus ep
A weird but pleasant surprise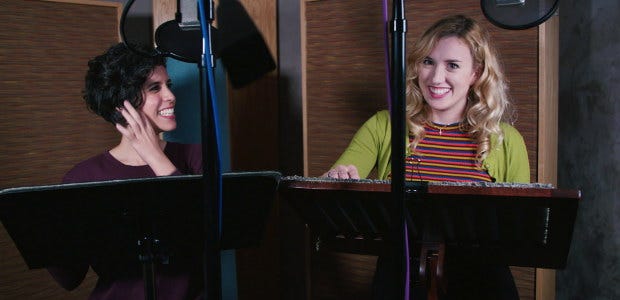 The voice actor behind spunky punky teen rebel Chloe in the original Life Is Strange, Ashly Burch, will reprise her role in the bonus episode of prequel series Life Is Strange: Before the Storm. While Chloe is the main character in Before the Storm, Burch couldn't play her because of the voice actor strike so publishers Square Enix replaced her with another actor, Rhianna DeVries. Oh dear oh dear. But the strike is over now and Burch will voice Chloe once more in 'Farewell'. Life is strange but business is stranger.
The bonus episode, which is exclusive to the Deluxe Edition of Before the Storm, is a prequel to the prequel. It's set back before Chloe's gal pal Max split the scene, and Max's voice actor Hannah Telle is back for this too. Max is the main character, and Square Enix say "this may very well be the last time that you will get to see Max and Chloe together!"
I'm okay with that. I don't want to see more of them and I don't think I will play this bonus episode. I'm content with where the final episode of Life Is Strange's original series ended for me. I don't want to root around in that past.
Weirdly, Rhianna DeVries is still half of Chloe in Farewell, providing her motion capture. The labour politics of this whole situation are wonked.
Farewell is due some time in "early 2018". Supposedly it is just a bonus and not integral to Before the Storm, so it's not included and will require paying an extra £6 for the Deluxe Edition (which includes costumes too). The third and final episode of Before the Storm is still to come too.