Chaotic: Life Is Strange Ep 5 Probably Out October 20th
Happy birthday, Max!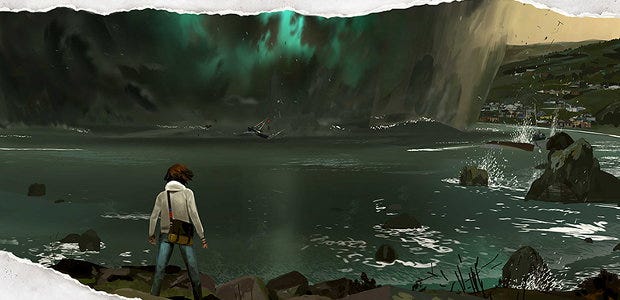 Pip, Adam, and I never did reconvene to talk about Episode 4 of Life Is Strange [official site] because whoa. Like, whoa. And that wasn't even the cliffhanger. I mean, whoa.
Well, in not-forever you'll hear our thoughts on the whole time-travelling mystery adventure game shebang, assuming we aren't stunned again. Developers Dontnod Entertainment today announced that they plan, hope, and want to release the concluding fifth episode on October 20th, assuming work continues smoothly.
Dontnod explain in a post on the blog of publishers Square Enix:
"We don't normally announce a date until we know the game is 100% ready but in the spirit of Max's birthday (today) we wanted to let you know early that we are aiming to release Episode 5 'Polarized' October 20.

"Many things can change in the lead up to release but the team are working really hard to try and hit this date. We know the wait may be a bit longer than some of you were hoping for but we want to ensure Episode 5 is the best it can be."
Happy birthday, Max. Life Is Strange got off a slightly awkward start, but really found its stride by Episode 3 then 4 was... did I mention all the whoa-ing? It's become one of my favourite new games, and I am very keen to see where it all goes. I think I've done well enough across the series that things might turn out okay, but that is a pretty big tornado headed towards Arcadia Bay.