Line Of Defense "Nightbridge" Glimpsed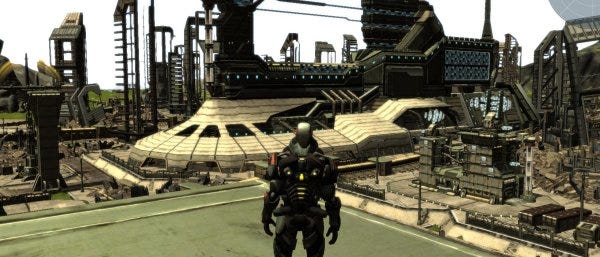 3000AD's upcoming MMOFPS Line Of Defense is big. The latest devblog reveals at that one of the base areas, Nightbridge, which is a base within a ruined city, is: "...nearly 2km x 3km massive." And the surrounding environment is even more serious: "The entire scene itself – like the other three – is about 64km x 64km. A lot of space to run around in with weapons of mass destruction."
Mr Smart says he's worried that players of normal FPS games might end up being a bit overwhelmed by it all: "My single greatest concern at this point is that it is so huge that most gamers used to the "closed in" level based design of fps games, may just get lost in there. Or at best, be intimidated by the size of it all." More screenshots here.