Living In A Box: Super Crate Box Released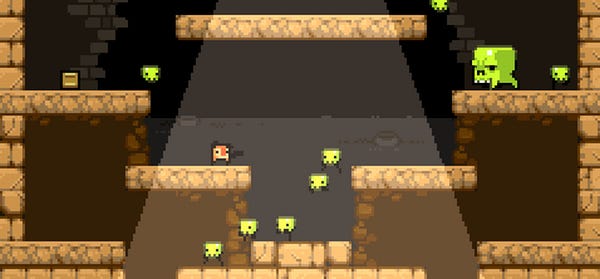 It's out! Super Crate Box is out! Go skedaddling over to the site immediately and download yourself the finest and most frenetic freeware game we've seen all... month? Perhaps, perhaps. I've posted the trailer again below, just in case you missed me talking about this excitedly earlier in the week. Now you can talk about it excitedly yourselves!
You know, the Disc Gun gets the bad press, but I'd say the Mines are the cruellest weapon in this game. Getting to a crate at the top of a crowded level, armed with nothing but mines? That's a very bad time.