Logitech's small, moddable and reliable wireless gaming mouse is down to $33.99 (normally $40+)
The G305 Lightspeed is an all-time favourite.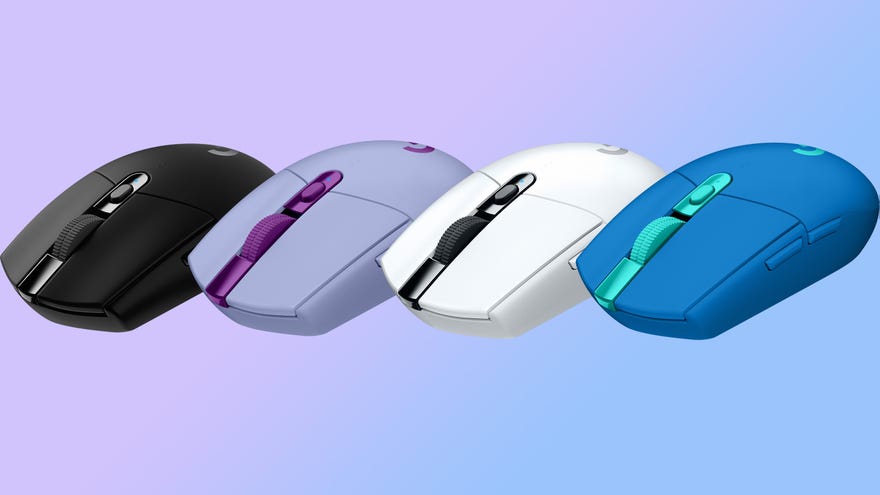 Logitech's G305 Lightspeed mouse is one of my favourites, combining bullet-proof Lightspeed 2.4GHz wireless with a small, light and eminently moddable design. It normally retails for around $40, but today it's down to $33.99 at Amazon US. That's not the best price we've ever seen, but it's still great value for a mouse that remains in my personal rotation a few years after it first debuted.
The G305 Lightspeed is a genuinely nice mouse to use, with its small size still being usable for folks with larger hands but really coming into its own with small to medium-size hands. This also ensures a relatively low weight, despite its materials and specs, and makes it a good choice for fast-paced movement in FPS titles and similar. The Hero 12K sensor is not Logitech's top option, but as a modern optical sensor it's still perfectly fine for competitive play.
I mentioned moddability before, and one of the easiest mods you can make reduces the weight further in exchange for a small deficit in battery life. This basically involves swapping the AA battery provided for a smaller AAA - either an Energizer Ultimate Lithium for weight savings or a rechargeable option for sustainability - and then making up the difference in size with an AAA to AA adapter or a ball of tinfoil. That drops the weight from 99g to 74g, putting it firmly in the ultra-light category.
I'd recommend checking out some reviews of G305 online, and pulling the trigger if they sound good! If you're after some other recommendations, our guide to the best gaming mice is available for your reading pleasure.
Thanks for joining me once again and I'll catch you for another deal very soon!