Lube Your Engines: Car Mechanic Simulator 2015 Is Out
Tink-o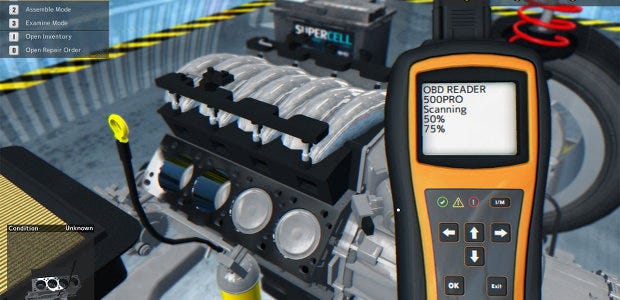 After a successful Kickstarter campaign and probably a seance where someone spoke Jeremy Clarkson's name into a mirror three times, an extensively realistic simulation game about being a car mechanic - rightfully named Car Mechanic Simulator 2015 [official site] - is now out.
Car Mechanic Simulator 2015 is £14.99/19,99€ on Steam.
Finally, a socially acceptable way to consume car porn while being able to recreate scenes all the best scenes from Christine. The game allows you to buy, renovate and sell cars, and all the obscure vehicular bits that involves. You can check out a video looking under the hood, which is so sexy you'll probably get put on a weird newsletter.