Madden NFL 19 is coming to PC, after 11 years away
American handegg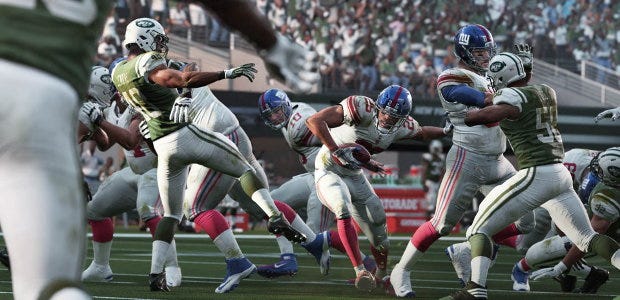 After 11 years away, EA are bringing the sport of American handegg back to PC. During their E3 pressblast today, they announced a PC release for Madden NFL 19, the first game in their annualised series to come our way since Madden 08. It'll be released on the same day as its console counterparts too, August 10th. Here, watch the E3 trailer.
Normally at this point in a news post about the latest annual sequel in an ancient series, I'd list the scant few new features and tweaks since last year's game. But as EA haven't released a new Madden on PC since 2007, isn't its existence enough?
The game's site explains more about this year's version, though they don't explain why the sport is any good. They don't even explain the lore of this ritualised combat or its origins in Charles Schulz's Peanuts comic strips, let alone why wizards are in it - is this Force blast a crossover with EA's Star Wars license?
Madden NFL 19 is coming via Origin, priced at £55.
Check out our E3 2018 tag for more announcements, trailers, news, and goodness knows what else.