Mass Effect 2 Launch (Final?) Trailer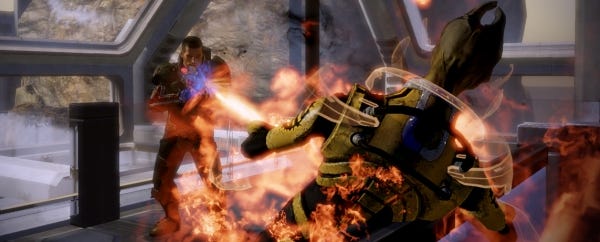 A Mass Effect 2 trailer you say? But those are more rare than the freckled unicorn! I'd heard rumour they were even extinct. But no, it is real, it is yours to watch below.
Has any game received more trailers? Better question: has any game had so many good trailers? This latest, and perhaps even last, is absolutely stunning. 150 awesomes. The game comes out on the 26th in the States, and then because of the NO REASON WHATSOEVER reaches Europe by the 29th. Well, I suppose you can understand their decision to make sure their game is on all the torrent sites for three full days before making it legally available to buy for an entire continent. Oh no wait. [Please smash your head into bricks here.] But despite this continued idiocy, the video below is a corker.