Mass Effect 2's Kasumi DLC MIA (Update: out now)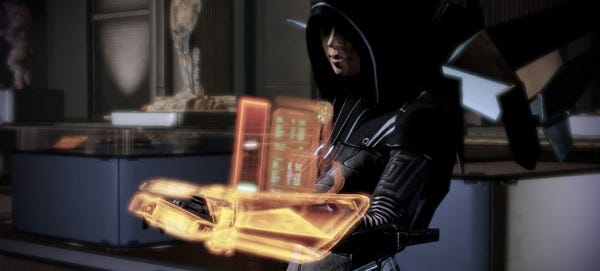 BioWare do seem to be having trouble keeping a leash on their DLC. The 6th April was supposed to be the day we were given a new character to join our team in Mass Effect 2, Kasumi Goto. The Kasumi DLC is out now! The tech-specialist enigmatic thief can be seen in her trailer below.
The PC's DLC page is completely out of date, and the general page for the DLC on all formats still has the deadline as "early April", despite being available on one format. Oh, please don't let this be a repeat of the Return To Ostagar furore.
Of course, the reason this is such a pain is because the games are so good! Mass Effect 2 and Dragon Age have been highlights of the last few years of gaming for me, and certainly a great number of others. Just a bit more effort put in to let players know when the game is due (and if it's delayed, just say so - it's far better to know to not expect it, than wait around not knowing either way) would go a long way. I'm off to bed now, without having played it. SADFACE.
Anyhow, enough moaning. Here's the trailer for the new content, and hopefully we'll be able to play it soon enough: