Mass Effect 3 Has Fat Monsters: PROOF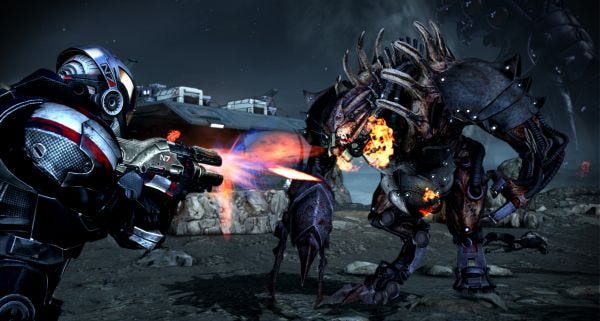 Anyone who's not looking forward to the conclusion of the Mass Effect trilogy is an idiot. That's the official word given via the parliamentary press secretary for David Cameron, speaking to a field of bees this morning. And if you needed any more proof, there are five new screenshots of the game out today, each emblazoned by BioWare's ludicrously pointless logos, and one of them showing a big fat alien monster. Like you can resist clicking onward.
Here's some maths for you:
Mouse + Finger + Picture = Bigger Picture
The game is due out on the 8th March, which is awfully soon.