ME2: Lair Of The Shadow Broker Trailer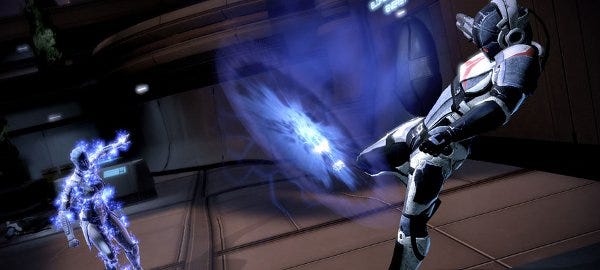 Catching up with the gaming news from my latest bout of travelling too much, I discover from VG247 that Bioware have released a trailer for the Lair of the Shadow Broker DLC out on September 7th. It's basically continuing Asari Liara's adventures involving that most shadowy of brokers, the Shadow Broker. It also promises to allow you to continue a relationship with her, which probably means do her. It costs 800 Bioware points, which translates as some money. And here's the trailer!


The interesting thing - as several people who wrote to RPS have expressed concern about - is that it's actually continuing the arc of a character from the first game in DLC, and wondering how that affects ME3 for people who don't buy the DLC. Good questions. Good answers for those questions? Another good question. Did I ever tell you had beautiful eyes? Have I opened up a romance option? Woo! This is like being Quinns.