Microsoft announce Xbox game-streaming service Project xCloud
xStream would have been a better name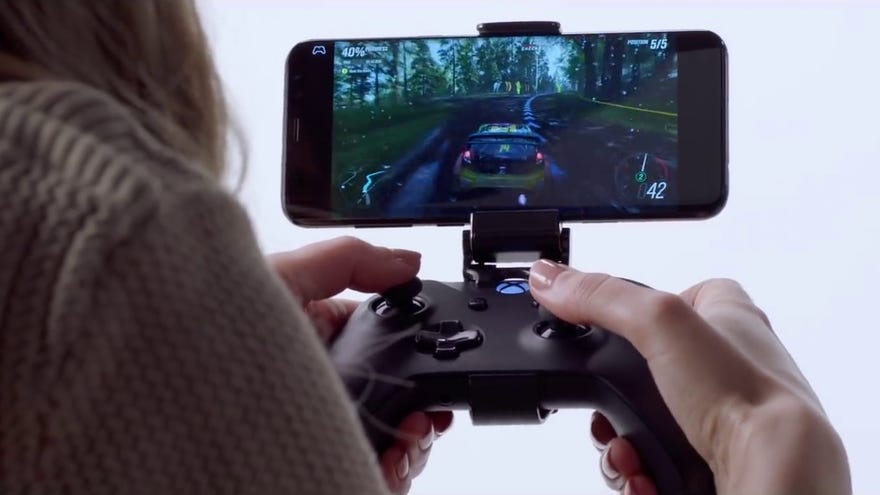 Microsoft are the latest to hop on the game-streaming bandwagon, announcing Project xCloud today on the Microsoft Blog - a way to beam Xbox games direct to any device with a fast internet connection. While currently only in internal testing, Microsoft are rolling Xbox One hardware out to Azure datacenters around the world. While Microsoft recommend an Xbox controller (broadly supported via bluetooth), they're working on alternative control setups for other devices, including touchscreens and (presumably) our more humble, less beefy PCs.
While perhaps a less enticing proposition than Sony's PlayStation Now due to Microsoft's recent focus on making the PC part of the Xbox 'ecosystem', this should at least open some door for people with less powerful PCs. Plus, there is a certain bizarre appeal in playing Halo on a mobile phone - it's not like there hasn't been dozens of imitators already. Microsoft don't have much in the way to share about tech specs, but they're aiming to support lines of 10 megabits or higher, plus 4G and 5G mobile connections.
Microsoft hope to begin public trials for Project xCloud next year. No pricing plans have been announced, nor which regions they'll be testing xCloud in first, but they do provide an image on the Microsoft Blog highlighting the 54 Azure datacenter-covered regions across 140 countries. I'd not be surprised to see the UK, Western Europe and the United States as the first testing locations - the latter being a given.
The big question is how well xCloud will look and perform stacked up against Sony's PlayStation Now and Google's currently-testing Project Stream. The former is a known quantity and while not especially popular with the PC crowd, it feels like it's gaining pace. The latter is in public testing in America right now, with most testers I've heard of having no problem streaming Assassin's Creed Odyssey direct-to-browser. With two of the three console giants and Google all pushing this way, I'd not be too surprised to see some breakthroughs in the next year or two.