Minecraft Extraordimoddery: Mine 4 Dead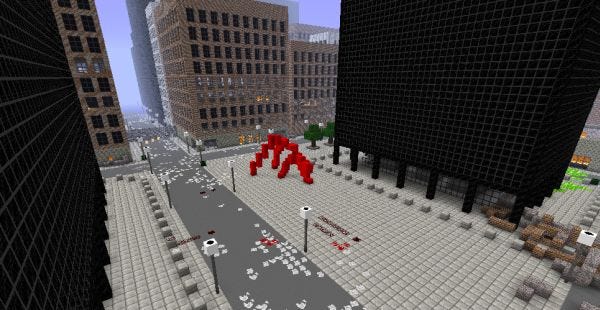 Oh my word. Look, you may have seen a lot of things created in Minecraft, and sure, you may have thought over the passing months that you've had enough of them. But you're wrong. Because you haven't yet seen Left 4 Dead created in Minecraft, in the form of Mine 4 Dead: Blockhawk Down. Your attention: I have it.
And that's not, "Oh look, they made something that reminds me of L4D in Minecraft." It's, "Bloody hell, they made Left 4 Dead in Minecraft."
I've been trying to run it for myself, but yet again have run nose-first into the unexplained misery that is trying to get a mod to work in Minecraft, and honestly don't have time to pick through 900 forums of people complaining that it's already been explained elsewhere to figure it out once again. But you may know what you're doing. Especially if you're Notch, who might want to PUT SOME BLOODY MOD SUPPORT INTO MINECRAFT. Today, preferably.
But shitting crikey, take a look at this:
Here's a walkthrough by someone who didn't make it:
And here's another:
And then in other news, there's this:
Big thanks to Jason for the Mine 4 Dead tip.