Minecraft Hellshot, Plus Darwinian Invasion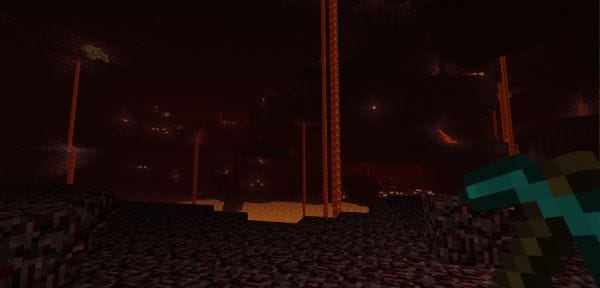 I was worried that people haven't had an opportunity to complain that we write too much about Minecraft for a bit. So here's two Minecraft things at once. First up, yesterday developer Notch released a screenshot of the Hell dimension that's appearing in the Halloween update. You can speculate for yourself what the various block types in here might be - there's five new ones being added overall. Click on that pic above to see it all biggerised. And below, there's something special. A video of the biggest Darwinian you've ever seen.
This is the work of the Introversion community, made as a tribute, and spotted by Introversion's Chris Delay. In turn it reaches us thanks to Xocrates on Twitter. There's a special surprise tribute to another game inside. And as Delay points out, this was all made in-game, without cheaty importing rubbishness. It's pretty spectacular.