Mod News: Nearing Completion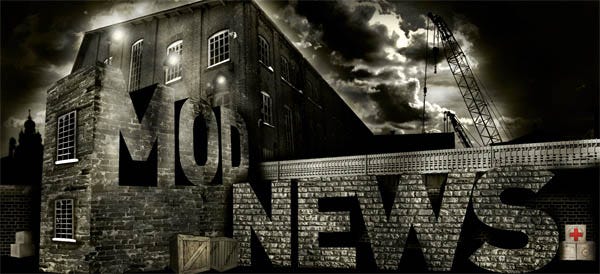 This week in Mod News, a couple of interesting projects are on their way to being released. There's also a bunch of Dragon Age II mods already, along with a nice resource for anyone wanting to try their hand at making such things. Could there even be more? Why yes, there could! Click on to read it all.

NEWS
Morrowind Rebirth is, apparently, almost ready for release. In fact, it'll be out on 30th March. At the moment the developer is playtesting his reimagined version of Bethesda's classic RPG, and adding some final touches. Not long to wait.
So is Half-Life 2 mod Alone We Travel - Part 1. It's another mod set in the mother game's world, but this one sets itself apart by seemingly having some decent level designers on-board. Still no release date, just those two little words: "almost finished". I'm looking forward to this one.
I haven't seen much of this game in a while. It's Rune! I liked Rune! Anyway, someone's making a sneaky stealth mod for it - which, if the continual references to it mean anything, seems to have taken a lot of inspiration from the Thief series, in particular the third game. There's a load of info, as well as a few screenshots, beyond this here fancy hyperlink.
In extremely short news, renowned HL2 mod Empires has been granted the gift of availability on Steam. How lovely.
And finally, extraordinary-looking Half-Life 2 mod Tales from the Galactopticon has released a load of new stuff, from information to video footage to screenshots. Totally go and check up on what the team's been up to since its last update. The screenshot below (although set up for promo purposes) goes some way to explaining why I'm excited, I should think.
RELEASES
Would you like Alistair in Dragon Age II? Or a prettier Avaline? How about an extended attribute cap, or the removal of item restrictions? Yes, Dragon Age II is out now, and the mods area already rolling in. Dragon Age Nexus has a whole bunch of them. Why not take a look?
UPDATES
Red Alert 3 mod Shock Therapy has received an update. We're now on version 1.011 of the mod, first released in 2009, which attempts to improve, fix and add a heap of stuff to the mother game. This patch was created based on community feedback, and is concerned mainly with game balancing. Grab it from ModDB.
There's now an expansion for Blue Portals. It's called Extended Play, and it's available via the mod's page on Desura. This is a non-canon map pack, which once downloaded will be accessible from Blue Portals' 'bonus content' menu.
And impressive Oblivion mod Dibella's Watch has hit beta 6. For the first time, this release includes the first snippets of the main storyline running through the mod's core. There's also a new region of the land, as well as the usual tweaks. A fairly substantial update, then. You know where to get it.
AND THE REST
While searching for Dragon Age II mods, I thought I'd have a browse of the internet to see if anything interesting and mod-related was surfacing other than the mods themselves. And the best resource I've found for aspiring modders is an area of the Nexus Forums, in which people seem to be happy to help one another in their quests for Dragon Age II mod supremacy. Have a look. Hopefully you'll find it helpful.
'Til next time.