Monster Hunter: World gets merry in Winter Star Fest event
Adorable catpals
Ho ho ho! Merry Monsterchristmas! 'tis the season for those most seasonal of events, and Monster Hunter: World looks holly-jolly in its new event. The Winter Star Fest brings warm winter wear, a festive fondue, and cute snowman outfits for your palico catpal. Older seasonal hunts have returned too, so you can treat yourself to something nice (albeit still warm and dripping with the monster's blood) this Christmas.
Head on over to the Celestial Pursuit in Astera and you'll find the place decked with crystals and lights, the staff wrapped up warm and cosy, and a fondue feast in the form of the Winter Star Platter.
What about presents? You'll have to buy your own, but you can get fancy ones. Event quests give Winter Star Tickets, which you can cash in for wooly new armour, an eyepatch with a black glow, adorable snowman palico outfits, fireworks, and more. Another quest can lead to crafting a horrifying pincushion hammer based on the Bristly Crake bird.
But oh, these snowcats.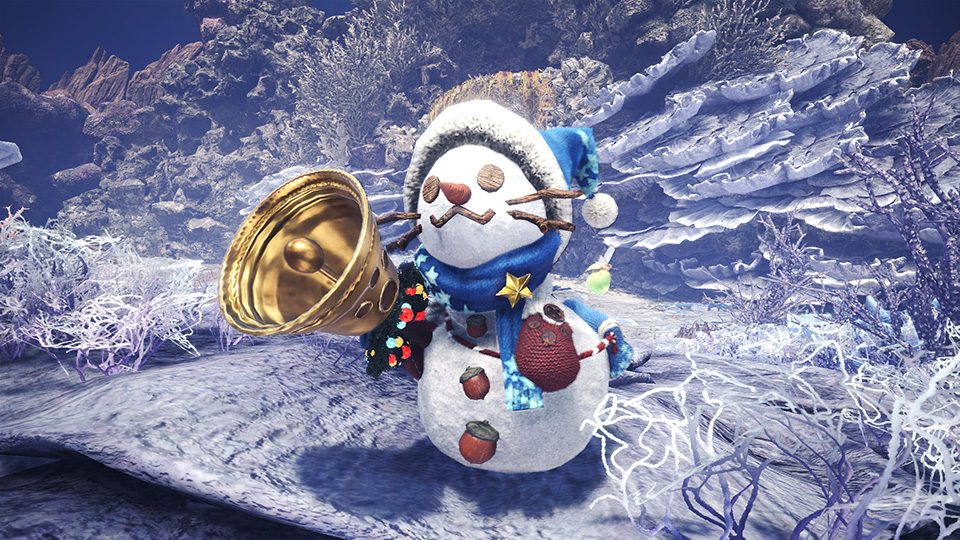 And these Wiggler hats are delightfully unpleasant.
See the Winter Star Fest event page for more on everything. The full list of all the event hunts now live again is this-a-way. The event ends on December 17th, so don't plan to idly leave Monster Hunter shopping until Christmas Eve.