Like Moths To A Twitter Account
Fly-by-nights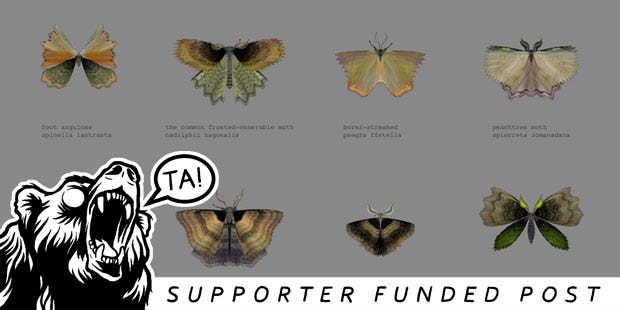 There's a really lovely moth generator on Twitter*.
It's a bot that's artist Katie Rose Pipkin and game maker Loren Schmidt have hooked up to the moth generator they've been making for about a month. What it does is it uses generates and tweets fictional moths - an image with a common name and a Latin-style name in the tweet text. They look like little catalogue entries.
Read the rest of this article with an RPS Premium subscription
To view this article you'll need to have a Premium subscription. Sign up today for access to more supporter-only articles, an ad-free reading experience, free gifts, and game discounts. Your support helps us create more great writing about PC games.
See more information