Mr Fix-It: Eador - Masters Of The Broken World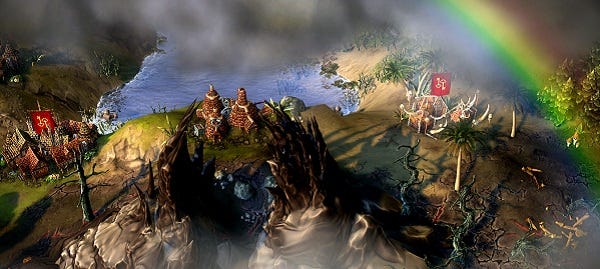 I wonder what it's like being the Master of a Broken World. Probably quite difficult I'd imagine, but some folk would probably argue it's better than serving in a fully functioning world. Snowbird are offering a chance to find out how you'd cope as just such a master with their upcoming strategy game, Eador: Masters of the Broken World. The world has been shattered and there are now separate shards of land scattered through the skies, which makes the setting look a bit like Bastion. But the game itself is apparently more like Age of Wonders as the gameplay overview video below communicates quite clearly. The video has been released to coincide with the game's presence on Greenlight. Take a look.
It's certainly my sort of thing and hopefully we'll have more information soon. Here's the Greenlight page.