My best mates in games
Buds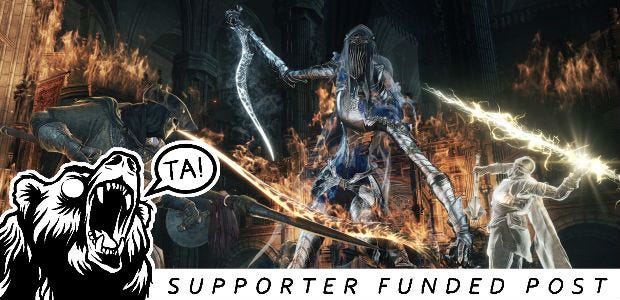 Mates, pals, muckers, amigos. We've all got at least one close friend, even it is the man-sized wasp that's been living in your shed since 2009 (hi, Gareth!) Videogames are generally bad at depicting friendship, since most relationships between player and NPC are based in the selfish desire to attain more ammunition or avoid a brutal death in the jungle (I'm looking at you, large mob of people ready to say "What about Far Cry 2!") But sometimes games give us excellent friends. Here's some of the best buds you could ever hope for.
Read the rest of this article with an RPS Premium subscription
To view this article you'll need to have a Premium subscription. Sign up today for access to more supporter-only articles, an ad-free reading experience, free gifts, and game discounts. Your support helps us create more great writing about PC games.
See more information