NaissanceE Is Ambiently Atmospheric Architecture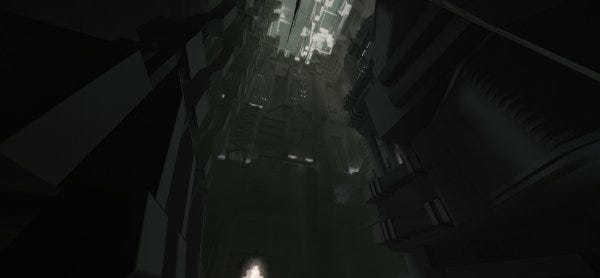 Regular readers of the Sunday Papers, among others who have suffered my music tastes, will be unsurprised to learn that I am extremely interested in nightmarishly ambient first-person experiment NaissanceE. Developed in UDK, this is a sequel to a previous mod series with a deeply worrying aesthetic. The game is "an adventure taking place in a primitive mysterious structure," and will appear some time this year. It's creator says: "the game mainly consists to explore and feel the deep and strong ambiance of this atemporal universe but platforming and puzzles sections will also enrich the experience. Loneliness, confrontation to gigantic architectures and imagination provided by philosophical journey in this lost area should enjoy players waiting for this kind of disturbing trip, lead by contemporary meditative music."
A disturbing trip. It goes all a bit End Of 2001 In A Tomb, below.