Multiplayer ninj'em up Naruto To Boruto: Shinobi Striker is out now
The saga of Bort, son of Nart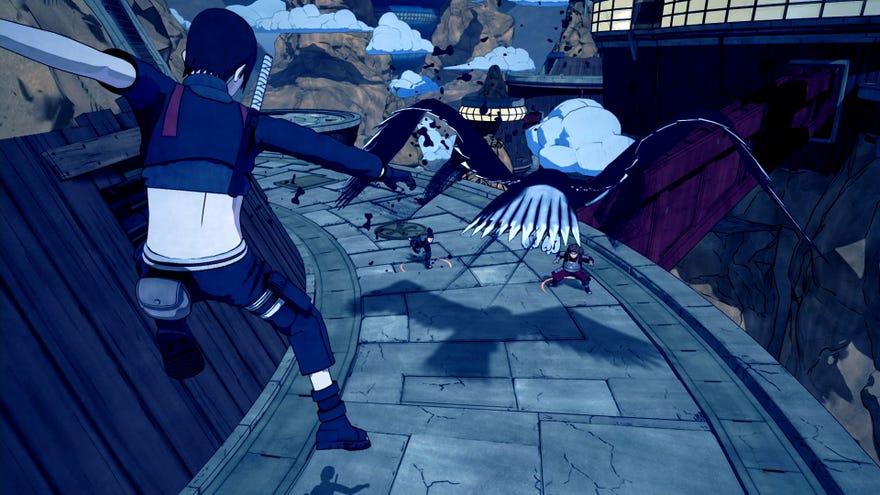 Devotees of the lurid orange ninja wizard (and his rebellious son) may rejoice today, as the messily titled Naruto To Boruto: Shinobi Striker is out now and looks rather good, despite a major shift in genre.
While earlier Naruto games focused on retelling the anime's story through tag-team fights, Shinobi Striker is an online team brawler by new studio Soleil. While it has solo and co-op modes, the core of the game is four-on-four ninja battles. Below, a launch trailer and a peek at one of its more creative multiplayer modes.
While offering similar playmodes to many online shooters - capture the flag, king of the hill and team deathmatch - Shinobi Striker is focused on high mobility melee combat with the occasional bit of area-clearing ninja magic. Nearly unlimited wall-running means fights don't have to be limited by gravity, either. Shinobi Striker launches with twenty playable characters from the multi-generational anime cast, plus a character creator for those itching to assemble their own ninja ragamuffin.
Plus, a look at Shinobi Striker's least traditional multiplayer mode. One team hunts a giant boss monster, while the other protects it.
Surprisingly, the Naruto games have found a steady niche on PC. While many other fighting games have fizzled out, you'll never be short of a few hundred players online to tussle with in Ultimate Ninja Storm 4, according to Steam Charts. With any luck, Shinobi Striker will stay well populated. After all, online multiplayer games aren't worth much if there's nobody playing them.
Naruto To Boruto: Shinobi Striker is out now for £39/€50/$50 on Steam and Humble, with a Deluxe edition including the inevitable season pass for £65/€80/$80. Publisher Bandai Namco have yet to reveal what the season pass contains, so you might want to wait a bit on the DLC.