Natural Selection 2 Selected For Rezzed, Naturally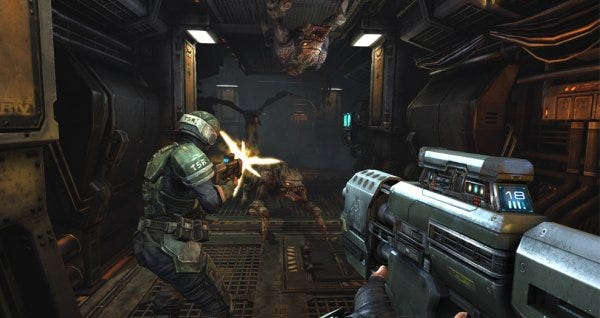 Another quick Rezzed update for you - joining the increasingly mighty throng of games'n'devs attending the PC games show in Brighton, UK next Month are Unknown Worlds and their long-awaited multiplayer alien-vs-men epic Natural Selection 2. Hugh Jeremy from Unknown Worlds is going to do a stage demo of the Half-Life mod-gone-pro and audience Q&A at 5pm on Friday 6th July.

"Natural Selection 2 is now only months from release. Rezzed is about to get up close and personal to some xenomorph evolution," quoth he. He joins a line-up that includes Gearbox with Borderlands 2 and Aliens: Colonial Marines, Creative Assembly talking about plans for Total War, Introversion and Prison Architect, Project Zomboid, Stainless and Carmageddon, Ubisoft with Far Cry 3, Shootmania and Ghost Recon Online and a whole load more. You can find out some of that more here, and we'll tell you the rest later.
Here's some NS2 footage to remind you what it's like, like:
Rezzed takes place at the Brighton Centre on Fri 6th and Sat 7th July. Tickets are still available, at £12 for one day or £20 for both. Most of RPS will be in attendance, most of the time. Dammit, does that mean I need to shave? What about wash?