Naval Gazing: Naval Warfare Arctic Circle Demo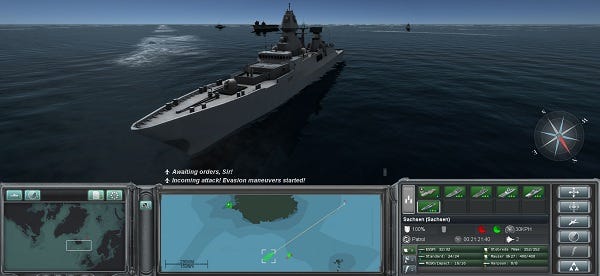 The fine smell of a cold sea breeze is in the air as the Paradox published, Turbo Tape Games developed Naval War: Arctic Circle demo docks at port. A sea-faring RTS featuring modern-day fleets and aircraft, the demo includes the first two NATO-led story missions, a skirmish map and multiplayer to battle other freeloaders on the high seas. You can download the demo on Steam, while the full game released earlier in the week and is available on Steam and elsewhere.
The release trailer, made with Paradox's usual carefree glee, is bunking below deck.
That reminds me, I need to buy some new pants.