Need For Speed: Hot Pursuit Trailer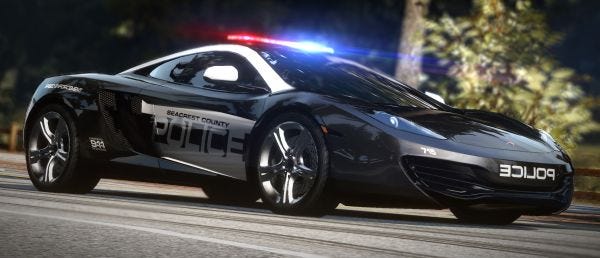 While I've not ever been captured by the Need For Speed series, I really am looking forward to Hot Pursuit. Developed by Criterion, they behind my all-time favourite driving game Burnout: Paradise, the footage below shows quite how much it looks like their previous epic. Which certainly makes me extremely happy. The video shows not only quite how lovely it looks (and then imagine it with some anti-aliasing on our magic boxes), but also the way the multiplayer will allow you to taunt other players, and race on the fly.
If anything, it looks like Hot Pursuit is going to make the weak Need For Speed World pretty redundant only a few months later. The game is due out on the 16th November. And hopefully this time Criterion will give the PC a little more priority. We're STILL waiting on that Burnout update, guys.