Need For Speed Rivals Sure Has Some Cars In It
Flaunting the highway code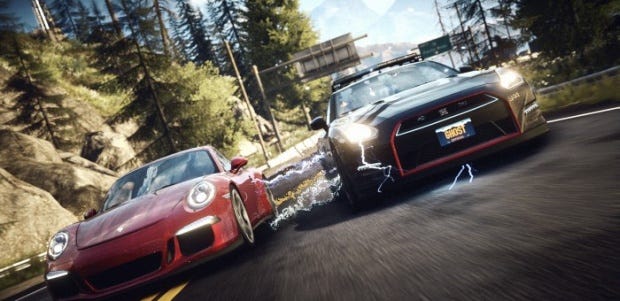 The latest incarnation of Not Burnout Paradise 2 is Need For Speed Rivals, as Criterion continue to not quite make Burnout Paradise 2 in this other franchise. Announced in May, we've not checked in since, so here's the latest footage to watch, feel hopeful about, but secretly wish it were Burnout Paradise 2.
As is traditional for the baseball-cap-on-at-an-awkward-angle series, the game has you playing as either a racer aiming to gain reputation for his street-tearing antics, or as a cop, working in teams to hunt down these nefarious drivers and slap them quite the fine.
That definitely is cars driving around and bumping into each other.