Neon Struct Release Date Announced
Sneaking onto release schedules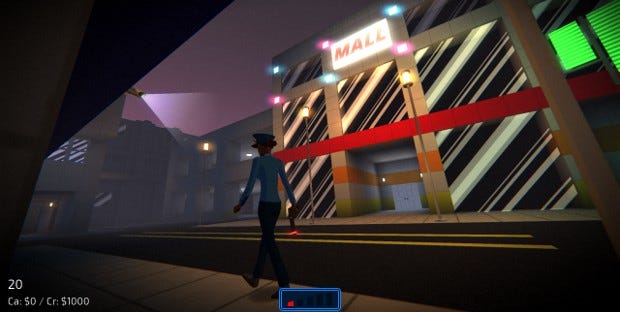 Do you remember us talking to you about Neon Struct [official site]? It's a "political thriller stealth game set in a neon-soaked surveillance state" from David Pittman of Minor Key Games (the studio behind Lovecraftian roguelike, Eldritch) which inspired Alice's short-lived crusade against sewers last year.
Well, there's now a release date for you to add to your diary, should any of that tickle your fancy: May 20 for Windows, Mac and Linux.
To expand a little, the game follows an ex-spy called Jillian Cleary attempting to clear her name after being framed for treason and hunted by her former agency. The game description features all kinds of Alice-bait: black market stims, concrete-and-neon brutalist architecture... I'm surprised she hasn't sensed me typing about it and popped up on Gchat live from GDC.
Pittman goes into detail on the approach he's taking to pricing on the game's blog but if you're looking for the basic info it'll be on Steam (you can expect it to be £11.99 or $17.99 with a launch week discount of 15%) and as a standalone version via a Humble Widget.