No "Room" For Space Marine Sequel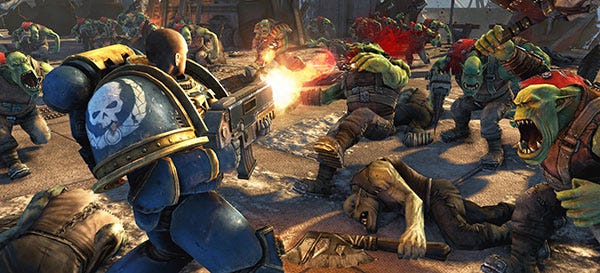 Speaking to Joystiq, THQ bossman Danny Bilson wasn't lending support to the idea of a Space Marine sequel, preferring to emphasize upcoming MMO, Dark Millennium. He said: "We've already announced the Imperium in the MMO as a class you can play... and if you combine that it's very active, as opposed to the more turn-based stuff. I'm not sure there's room for Space Marine."
Oddly, this awkward statement lends a bit of credibility to yesterday's "leak", which THQ later dismissed as "pure speculation". It might well have been speculation, but it does sound like some of it is on the mark, and it's not like they've not had some big info leaks before. Might be interesting to look back, come 2013...