No StarCraft 2 Reviews Before Lunch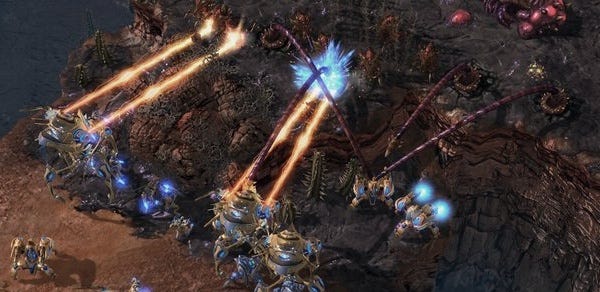 In what journalists are calling a "Dick Move", Blizzard has announced that there will be no reviews of StarCraft 2 before lunch. Would-be reviewers are going to have to wait until after everybody in the office has had lunch before posting their review of the hotly anticipated RTS.
Wait, hang on. Sorry, I misread my RSS feed. Blizzard has announced there will be no StarCraft 2 reviews before launch. Before the game's launch, on Tuesday, when the BattleNet servers go live. According to Eurogamer Blizzard was "unable to offer an official comment at the time of writing", though they gather that it's to do with Blizzard not wanting anybody to play the game without the full suite of BattleNet features. What did you have for lunch today, readers?