Not Royal Baby News: GODUS Prototype Within Weeks?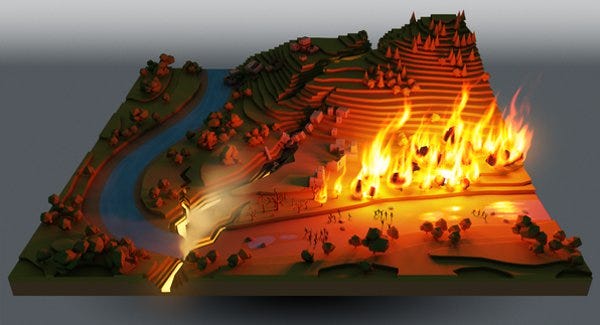 Royal Baby pregnant Kate royal pregnancy future king future queen the stallion that will mount the world Kate and William baby pregnant baby royal pregnant baby royal baby pregnancy.
Right that should get us the SEO hits, now let's have some news about Peter Molyneux. His studio 22 Can's divisive Project GODUS Kickstarter hasn't set the crowd-funding world on fire to the degree he perhaps hoped - whether that's because humanity has finally tired of his grand promises, of Kickstarted games or because the original pitch was so loose I can only guess. Now he's saying there could be a playable prototype before the month is out, which would shake things up enormously (er, presuming it's any good).

Chatting to Joystiq, the former king of Bullfrog and face of/fall guy for Curiosity: What's Inside The Cube claimed that "I hope by Christmas we have a prototype that people can download and say, 'Actually, you know what, they're already doing good work.'"
He added that "And this is what needs to happen with Kickstarter and games," which does seem a bit rich given the superficiality of GODUS' initial call for alms. And, because any comment by Peter Molyneux wouldn't be a comment by Peter Molyneux if it didn't have something to do with promises, he argued that "These promises have to result in great games... Wouldn't it be amusing if I was the one to prove this right?"
I would like to formally apologise to Joystiq for taking essentially the entirety of their quote. I'm sorry. It was a good quote, you see. Read Joystiq! Then come and read some more RPS.
Anyway, I've bought some new salt specially to pinch away at as I write this. It would be jolly nice if a GODUS prototype did appear, and demonstrated ideas rather than just an environment you can move a camera around in, but the timeframe seems pretty tight. Then again, at £193k GODUS isn't even halfway towards its £450k Kickstarter goal yet, so it may need to move hell and high water if it's to pull it off within the 18 days remaining.
Kate Middleton Prince William royal baby Prince Philip's the real father duke and duchess of cambridge royal pregnant