Nvidia stop driver support for Fermi GeForce GPUs and 32-bit OS owners
Stand Fermi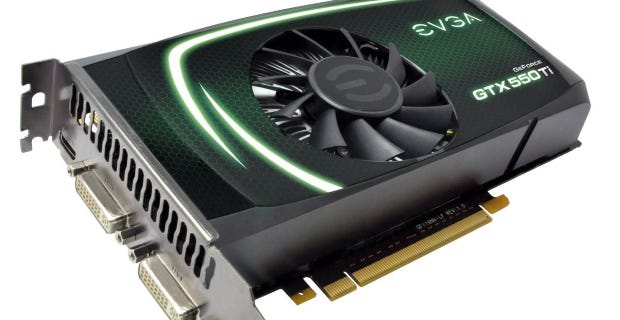 No one likes updating their graphics card drivers. Yes, they improve performance yadda yadda yadda, but I really wish they weren't quite so irritating. Well, they're about to get even more exasperating for certain Nvidia card owners, as the GPU giant has announced that not only are they moving away from supporting 32-bit operating systems, but that their Fermi series of GeForce GPUs (see here for a full list) are also now officially 'old news' and won't be receiving any more support. Hooray!
Let's deal with the operating system bit first. As of now (April 2018), all of Nvidia's Game Ready Driver upgrades will only be available on 64-bit operating systems. This includes Windows 7, 8, 8.1 and 10, as well as Linux and FreeBSD. 32-bit OS peeps, meanwhile, will still continue to receive critical security updates from Nvidia while they go about upgrading to a 64-bit operating system, but only until January 2019. After that, anyone still using a 32-bit OS for gaming will be on their own.
The same goes for Nvidia's GeForce Experience software. All updates going forward, such as new features, security updates and big fixes, will only be available if you have a 64-bit OS. You'll still be able to use existing features and services such as Nvidia's optimal game settings if you're on 32-bit, but anything else will be beyond your reach.
Now I'm sure most of you are running 64-bit operating systems anyway, but if all that wasn't a big enough kick in the teeth, then Nvidia's next announcement may well be, as also starting now, all Game Ready Driver upgrades will only be available on Kepler, Maxwell and Pascal series GPUs. For reference, Kepler was first introduced in 2012 and includes most but not all of Nvidia's GeForce 600 and 700 series GPUs, so if you've bought a graphics card in the last five years, you should probably be fine.
Anyone still rocking one of Nvidia's Fermi GeForce cards, on the other hand, which initially launched in 2010, will be left behind. Again, Fermi owners will still continue to receive critical security updates until January 2019, but that's the sum total of Nvidia's ongoing support plans.
Admittedly, a quick scan of Nvidia's Fermi GPU list (link above) shows that a lot of them are actually laptop chips, their 'mobile' status denoted by an M suffix at the end of their model number. However, judging by Steam's hardware charts for March 2018, there's still a small percentage of people using Fermi cards, such as the Nvidia GeForce GT 730 and GT 630, as well as GT 720M-based laptops. The GTX 550 Ti is another affected card, as is the GTS 450, GT 610 and GT 640 - all of which make Steam's top GPU list as individual entries before it descends into the void simply known as 'Other'. As a result, you might want to check your card if it's so old you've forgotten what it's called or you're not sure if your 600 or 700 series GPU is Fermi or Kepler.
It's a pretty pants situation, as GPU prices, especially for today's best graphics cards, are still far higher than they should be, even though the current cryptomining craze is meant to be going through a slow and painful demise. Unless Nvidia announces a shiny new GeForce Experience feature you simply must have, then, my advice would be to hold off just a little bit longer before you upgrade. With any luck, prices will return to normal over the next couple of months - we're crossing all fingers and toes - especially if Nvidia get their collective butts in gear and actually release their much-rumoured next gen RTX cards.