Steam hardware charts: The GTX 1060 and 1080p gaming rule the roost
Contrary to popular opinion...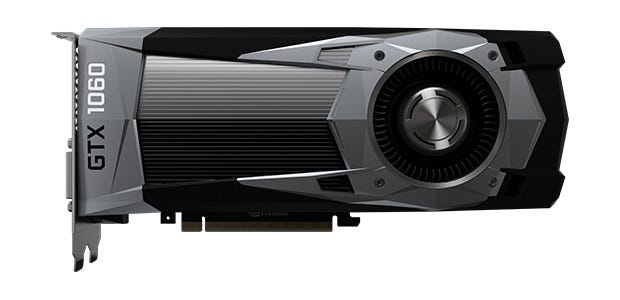 The Nvidia GeForce GTX 1060 is still the most popular graphics card among Steam users, according to the store's latest hardware survey, with 14.05% of all users using it as their card of choice. Nvidia's old GTX 750Ti isn't far behind, though, as that's still being used by 13.05% of users, making it the second most popular gaming card for the month of February.
It's no wonder, really, given current graphics card prices, but when 76.47% of Steam users are still gaming at 1920x1080, you also don't really need much more to get a flawless Full HD experience. The Nvidia GeForce GTX 1050Ti is also a great choice for 1080p gaming - according to our own best graphics cards list, anyway - but that particular card only ranked fourth last month, making up 11.47% of Steam users behind the trusty GTX 960, which gobbled up 11.89%.
Admittedly, the number of 1080p people has dropped slightly since last month (albeit by just 1.51%), with the biggest gain actually being at 1366x768, the second most popular gaming resolution for February, which jumped by 0.63% to 8.2%. That sounds like more people are taking to gaming on their laptops than spending time in front of a monitor, if you ask me.
The number of 4K gamers also increased last month by 0.08%, but they still only make up 0.49% of all Steam users - and they're probably exactly the same 0.47% of people who actually own an Nvidia GeForce GTX 1080Ti graphics card.
Poor old AMD, on the other hand, failed to rank with any of its new RX 500 graphics cards, or even its Radeon RX Vega 64 or RX Vega 56 graphics cards. It did, however, see an increase in the number of people using AMD processors in February, which grew 1.06% to 9.09%. Intel, meanwhile, saw a 1.03% loss to 90.91%, suggesting AMD's new Ryzen Vega processors may be doing the business for them.
Elsewhere in the survey, the Oculus Rift has finally overtaken the HTC Vive as the most popular VR headset, claiming 0.14% of all Steam users compared to Vive's 0.13% - or 0.15% if you count the extra 0.01% of people still using an Oculus Rift DK2 headset. Windows Mixed Reality headsets, meanwhile, are a flat 0.00%. Awww.