Nvidia release hotfix driver for GTX 1060 boot loop woes
Hotfix off the press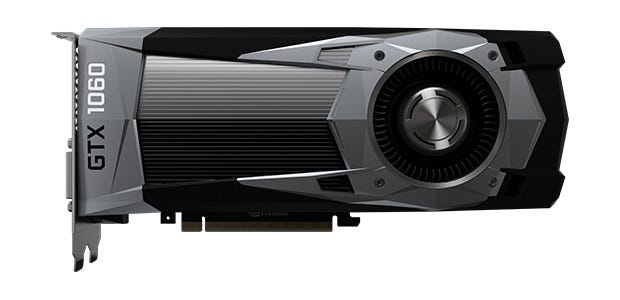 Nvidia GeForce GTX 1060 owners have been having a bit of a tough time lately. First they go and download Nvidia's latest GeForce driver (397.31 - WHQL) like good graphics card people in preparation for the latest and greatest nifty games like Frostpunk and Battletech, and then they find their PC's now stuck in an endless boot loop vortex of doom because some bugs crawled into said driver when no one was looking.
No one wants that, least of all Nvidia, whose GTX 1060 is currently the most popular graphics card of modern times, according to Steam's most recent hardware survey, not to mention our own best graphics card pick for gaming at 1440p resolutions. Luckily, after wading through a week's worth of dodgy workarounds, Nvidia finally have a fix for it.
The new driver, appropriately entitled 'GeForce Hotfix Driver Version 397.55', is available for download now straight from Nvidia's website. You'll find links for both Windows 10 and Windows 7/8.1 in there, but bear in mind that this driver only supports 64-bit operating systems (as per Nvidia's previous announcement of only supporting 64-bit updates from now on), so all three of you 32-bit people will be out of luck, I'm afraid.
Still, installing the driver should be fairly simple. All you need to do is follow the instructions, and Nvidia say it should fix the following issues, such as stuttering Netflix playback in your browser, as well as any Code 43 error reports from Windows' Device Manager you may be experiencing. It also has added support for Microsoft Surface Book laptops, and shouldn't mysteriously disappear from Windows 10 systems that have been left idle for an extended period of time.
While the boot loop problem hit GTX 1060 owners the hardest, there were also reports of the bug affecting other types of GeForce GTX cards as well, so fingers crossed this new hotfix driver does the trick for all involved.