O Kaptain! My Kaptain: Kaptain Brawe Demo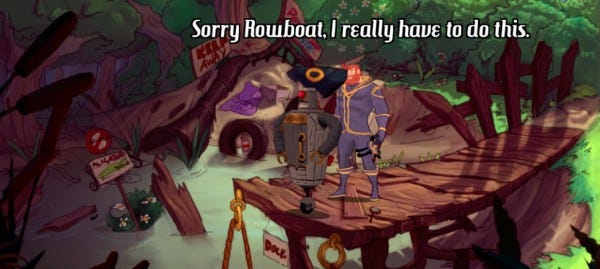 What's this? Why, is it an irreverant indie point'n'click game in the style of old scumm engine titles? It is! Hooray!
If you like, you can watch the Kaptain Brawe: A Brawe New World trailer below. If you like that, then you can get the demo here. If you like the trailer and the demo, then you can buy the full game from Gamersgate for the price of $20. Would you like that? I think it's likely.

It's a looker, this one. And works on Macs, too! Excellent.