"Obeying Traffic Rules": Bus Driver Demo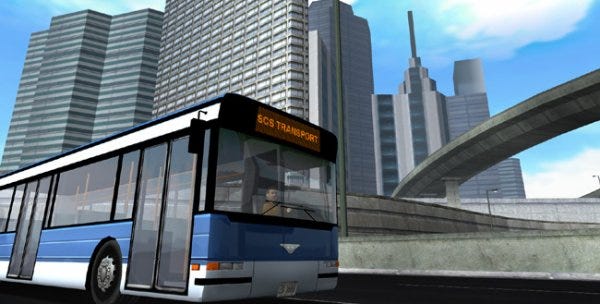 There's a Bus Driver 30-minute limited demo out. SCS explain why Bus Driver is so exciting: "In Bus Driver, your job is to transport passengers around an attractive and realistic city. You must drive to a timetable on a planned route, whilst obeying traffic rules, and taking care not to upset or injure your passengers. This makes Bus Driver unlike any other driving game - the experience of driving a bus is very different from blazing through a racing circuit as in most driving games."
You can imagine how excited I am by the implications of this. It's not pretty. You can download the demo here.