Ocarina of Mine: Zelda Adventure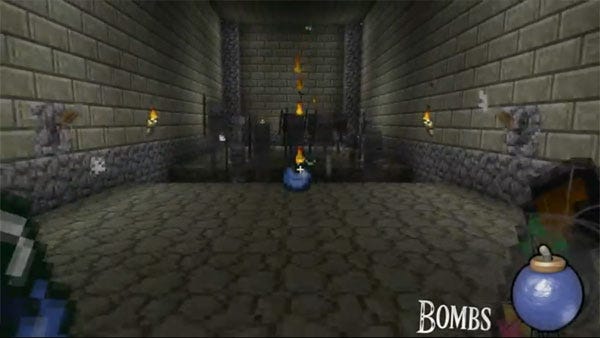 Legend of Zelda Minecraft! GameInformer gameinforms us that Minecraft modders Gary520 and Spirale have been working on a Zelda mod that is as close to a proper game as anything yet made in Notch's blocky world. The trailer after the jump promises familiar locations, eight dungeons, over 10 hours of play and 20 weapons. There's even a shield for batting away baddies.
Naturally, Gary 520 is still working on it but you can download the unfinished mod over at the Minecraft forums and get five of the dungeons and whatever else has been completed so far.