Okay, Doorways Is Scaring Me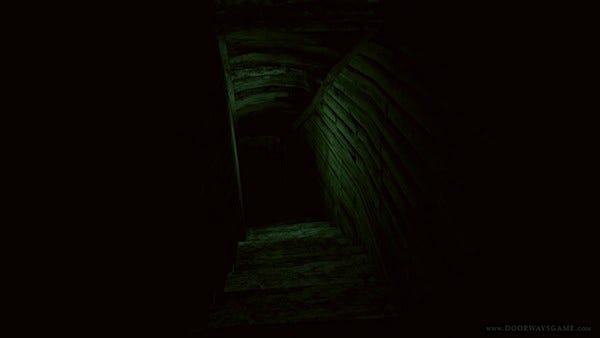 Doorways is apparently "a survival horror game in which nothing is what it seems." But I am pretty sure that what I just saw in that trailer was pretty scary. If it seems scary, then it is scary. Or perhaps just gross: that bit with the wheel is just unpleasant. Anyway, Doorways is an Argentinian videogame which seems to slot right in to a particular place on the shelf of videogame toe-curling which we've enjoyed so much these past years. It also threatens to hold hands with the first-person puzzle genre, as the devs explain: "From simple mind puzzles to timed and agility demanding situations, each level or scene in the game presents to you a different gameplay obstacle to overcome."
That trailer lies beneath.


WooooOOOOOOooooo. It's on Greenlight.