Our Ultimate Goal: World Supremacy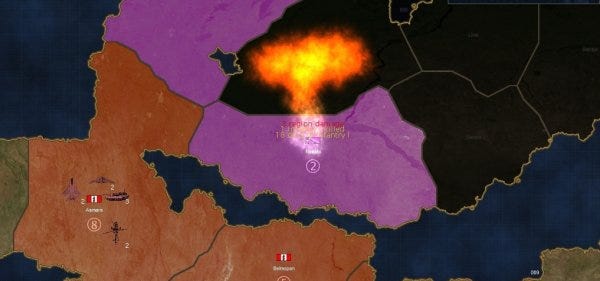 That is, coincidentally, also the title of a new turn-based strategy game from the splendidly named Malfador Machinations (Space Empires) and Shrapnel Games. World Supremacy is a turn-based global conflict game powered by randomly generated global maps. A good day for maps, then. It also has 8-person multiplayer and nuclear arsenals, for hot-seat or internet-enabled atom death.
The full game is a princely $30, but fortunately there's a demo onto which you might drop the H-bombs of your consideration. Get it here... yes, to the right a bit, that's it. It's only 98.4mb, which means you are obliged to download it if you have any interest at all in taking the world.