Blizzard disabling paid loot boxes in Overwatch & Heroes Of The Storm in Belgium
It is very gracious of them to decide to comply with the law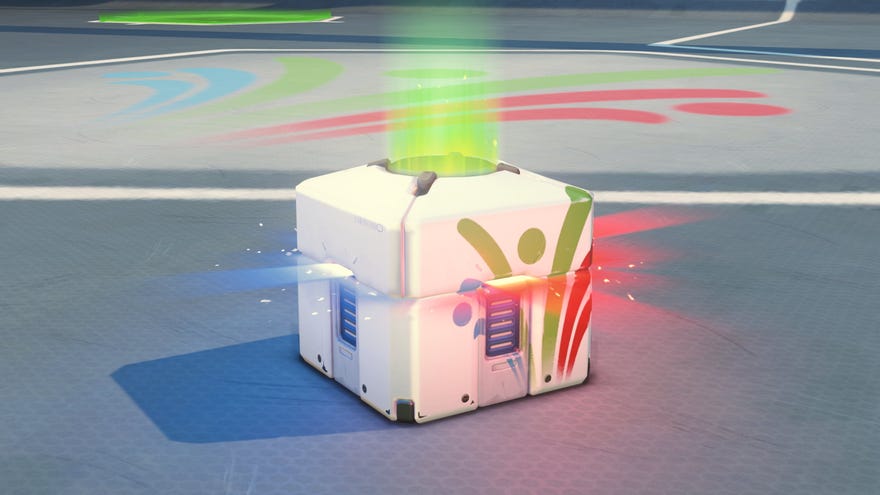 Blizzard are to disable paid loot boxes in their games Overwatch and Heroes Of The Storm for players in Belgium, following the country's recent ruling that their random grab bags of hats constitute gambling. Players in Belgium will no longer be able to buy loot boxes in either game with money or 'Gems', though they will still be able to earn boxes of cosmetic doodads by playing. Blizzard's change is following similar moves from games including NBA 2K18 and Counter-Strike: Global Offensive.
"These measures will be implemented shortly," Blizzard said in Monday's announcement. However, they don't believe they're in the wrong here.
"In April 2018, the Belgian Gaming Commission published a report that was endorsed by the Belgian Ministry of Justice in which they concluded that paid loot boxes in Overwatch are considered gambling under local law," they explained. "While we at Blizzard were surprised by this conclusion and do not share the same opinion, we have decided to comply with their interpretation of Belgian law."
It is very gracious of them to decide to comply with the law.
"We also remain open to further discussions with the Belgian Gaming Commission and Ministry of Justice on this topic," Blizzard concluded. I bet they do.
Belgium is one of several countries cracking down on loot boxes. China requires publishers to reveal the odds of receiving items in loot boxes. South Korea have issued big fines for deception over loot box odds. And the Netherlands have largely stood shoulder-to-shoulder with Belgium, with games often making changes to accomodate the two countries at the same time. A number of other countries are investigating loot boxes before considering changes, such as Australia, where a Senate committee is due to report back soon on whether they're gambling and how harmful they are.
Authorities in the Netherlands have also expressed desire to build loot box legislation across the European Union. If one country or two make changes, publishers will just futz with hatboxes on a local level while still designing and building games around them. But if enough countries band together against them, it'll require a major rethink. Or at least a step down to the level of skin stores and item shops where you can see what you're chuffing well buying - a practice I'm perfectly okay with. At the moment, The Man is a fair way off gathering sufficient momentum to force such a change.