Wargaming announce hack 'n' slash action RPG Pagan Online
ARPG MOBA? Going mid-evil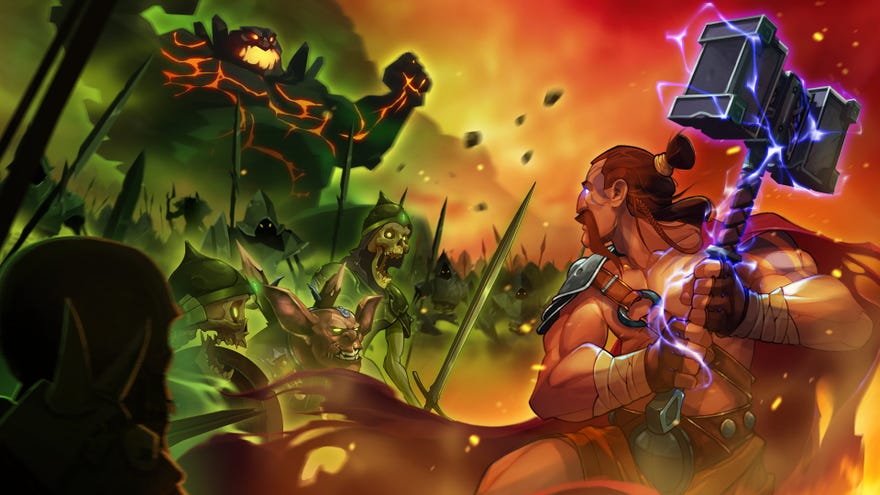 With Diablo apparently taking a breather on PC, there's room for one more in the action RPG space - Pagan Online from Mad Head Games is stepping up to bat, paired with World Of Tanks publisher Wargaming. While they're stepping into a tried-and-tested genre here, Mad Head reckon Pagan Online does it a bit different, claiming that it "follows in the footsteps of classic dungeon crawlers while tearing down and reinventing the gameplay into challenging MOBA-style combat experiences"; curious indeed. Below, a teaser trailer introducing a trio of colour-coded heroes.
There's not much to see yet of Pagan beyond a CG trailer and mention of a pre-Christian mythology-inspired setting, but trying something fresh is always good. Mad Head creative director Uros Banjesevic talks a big game, saying "we've modernized how combat in a top-down action RPG works, taking cues from MOBAs to create something that's fast-paced, overwhelming with enemies, and super challenging". I can't help but think of Battlerite's MOBA-ish combat from that description. At least newbies won't have to carry the team - Pagan Online will have an episodic solo mode.
Probably the most eyebrow-raising part of this story is the studio. Mad Head Games are a prolific outfit, but the vast majority of their output is hidden object style point-and-click puzzlers. The sole action game listed on their site is a single-screen arcade shooter called Rocking Pilot. I'm all for seeing a studio trying something new (Total War studio Creative Assembly gave us the terrifying Alien: Isolation after all), but they're an unknown quantity here. It'll be interesting to see what they bring to the table, and why Wargaming tapped them for a project like this.
Pagan Online is due out in 2019. Neither Mad Head nor Wargaming feel like being any more specific, but they're taking testing sign-ups over on its official site here.