Payday 2: Hotline Miami Announced, Is Exciting To Imagine
This will disappoint me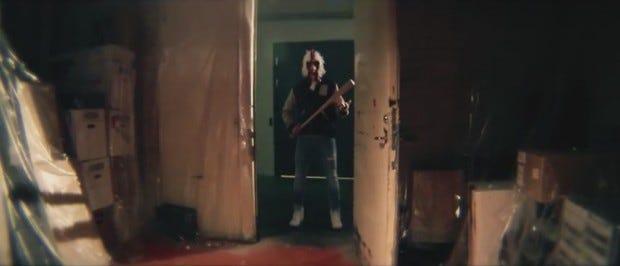 This makes sense. Co-operative bank robbery manshoot Payday 2 is getting a new piece of DLC which is themed around the propulsive, topdown, ultra-violent manbeat Hotline Miami. It's called Payday 2: Hotline Miami, and there's a live-action trailer below which contains little detail, followed by some further sentences which contain similarly little detail.
The Steam page for the DLC has a little more information, confirming that the DLC will be out on September 30th and that it'll include a new heist. So at least we know it's not just a set of custom animal masks. This does raise an obvious question though, which is whether Payday 2's artstyle will be bent to match the scuzzy, fizzing neon of Hotline Miami's synth-'80s world. I hope so, because I'd like to see that in first-person.
Payday 2 sold very well, though I didn't personally fall for its woolly, throw-it-all-in mechanics. I did love Hotline Miami, so maybe this is where I fall for the former's charms. Here's Alec calling it "brilliant, vital, a tactical and aesthetic masterpiece".
In lieu of any further details, Overkill provided this poster. Nice - and you can click for larger.