Phantom Doctrine E3 vid shows tactical espionage action
XCOM but the Cold War?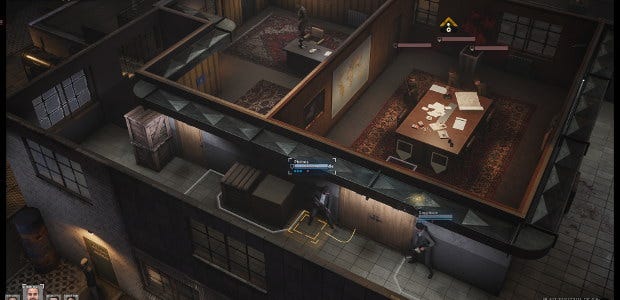 One of those there 'E3 trailers' introduces the XCOM-ish tactical action and Cold War setting of Phantom Doctrine, the espionage 'em up which pleased our dearly-departed Adam (RPS In Peace) when he played a preview version last year. Take turn-based tactical infiltration, wrap it in a big conspiracy unravelled with the help of that ol' trusty corkboard covered cards, pins, and string, and developers CreativeForge Games have something interesting going on. Here, watch the trailer.
Interesting, innit? I'm sure you can imagine how the violence works, so here's the former Adam to explain the bigger picture and that corkboard in his Phantom Doctrine preview last December:
"As situations arose around the globe, I'd dispatch agents, alone or in groups, to find out what the hell was happening. Sometimes they discover an enemy agent or a specific plot, which can open up new avenues of investigation that might eventually lead to a set mission that moves the core narrative along. Sometimes they find information that can be applied to the big conspiracy board, where you make links between places and people and scraps of intercepted data in the most gloriously low-tech way possible. It's pinboards and string, and it's fantastic.

"The information board is an example of Phantom Doctrine communicating its theme perfectly. It's not all that complicated – you're effectively looking for words that match across various scraps of paper – but the text on each document feels like it's been plucked out of any one of the 1970s thrillers that are as much an influence on the developers as XCOM or Invisible, Inc. Redacted phrases are used cleverly to break up sentences and paragraphs so that gaps in the logic of the generated text are literally painted over."
Phantom Doctrine is due out this summer, which means by the end of August or September 23rd, depending on whether publishers Good Shepard Entertainment follow the heretical meteorological calendar or the blessed astronomical. It'll be sold on Steam and GOG.