Pioneering: Planet Explorers Alpha Download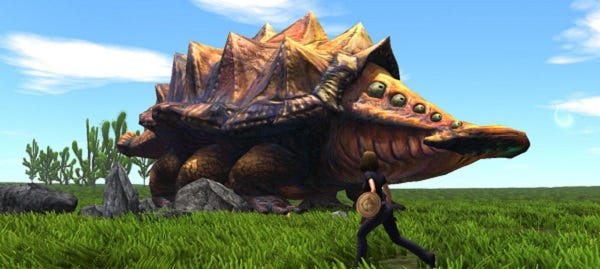 Planet Explorers, the voxel-based construction, exploration and critter-shooting game, has now reached version 0.41. It can be downloaded from Gamefront or using your torrent software of choice but it's a fairly hefty download - 1.35 gig - so I haven't had a chance to try it yet because my internet connection appears to have frozen as the winter chill sets in. The game is of the sandbox variety but places players on a specific, designed planet rather than a random world. The aim, at least in the early stages, is to defend a group of stranded colonists by building fortifications and learning about the flora and fauna. Two videos aim to show how exploration and construction work. They are below.
Building a gun is more exciting than building a castle but that's possible because I've built loads of castles in Minecraft, but never a gun. Actually, never a castle either really. I'm more of a crap bungalow type of architect.