PlanetSide 2 Has A Pointless CGI Trailer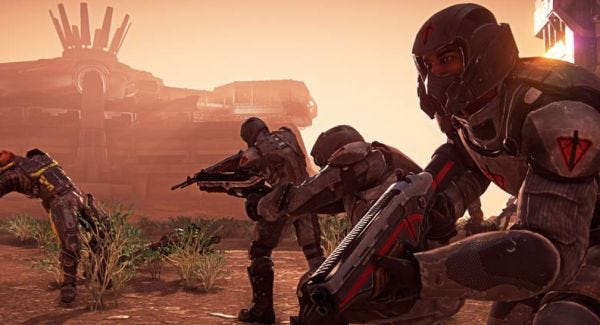 PlanetSide 2 has a CGI trailer. And of course it's as pointless as all other CGI trailers. But I post it more to say, look, Sony are spending enough money on this game for there to be pointless CGI trailers. And weirdly, as much of a waste of that money as it was, and as galling as it must be for the developers to ponder what they could have done with the cash, it makes me realise that this is a game the flailing PS3 owner is taking seriously. If you see what I mean.
Sure, that told you nothing about the game whatsoever. And yes, it ends on a tease for another advert that's coming in a week. So it's an advert for an advert. Yes, that's stupid. But PlanetSide 2 is actually really happening! Although there's still no release date. So maybe this is all just a big trick.
But the beta's coming up, which somewhat suggests otherwise. To find out everything you need to know about that, check out Nathan's post from the other day.