Plans for Plunkbat include planning for more plans
Optimization is coming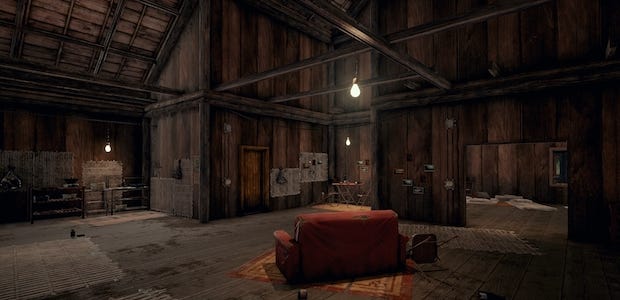 This morning, the PUBG dev team put out an elaborate letter to update the community about coming changes, priorities, plans for what comes next for the game, and how they plan to make their plans better known. You know, plans for planning plans. Some of this is probably related to recent server crashes, but there's also an extensive list of upcoming changes for Playerunknown's Battlegrounds that need to be taken into account and I'll try to break down everything of note. We've already covered Ghillie Crossing and Sanhok previously. Oh, and those real world arrests for cheating.
The devs start by acknowledging they've been rightly called out by the community for not communicating as well as they should have, so look for more letters like this one to come.
The top priorities are performance and server-side optimization, starting with how vehicles interact with the landscape and some issues they've found there. Future optimizations for the game will be sent to servers immediately instead of waiting for new patches. Some character movement animations, including sky diving and vaulting, will be drastically improved. Frame drops, far away objects, unseen enemies and vehicles, and even entire maps will see some restructuring to improve loading.
Sanhok map should go live by the end of June and includes a new vehicle. The world building team used Sanhok to get into nitty gritty details while also making the map feel like a place where people once lived. The test servers for this map have also been the source of most of the team's testing in recent months. And that work will be the basis for all the forthcoming changes to the game as a whole.
You can read the in-depth version of everything in the post on Steam. The comments are all about as helpful as you might imagine.
Y'all can grab the game at Steam if you so choose.